HISTORY
Our company has been operating in the agricultural sector since 1964. Its founder was Deliviotis Dimitrios.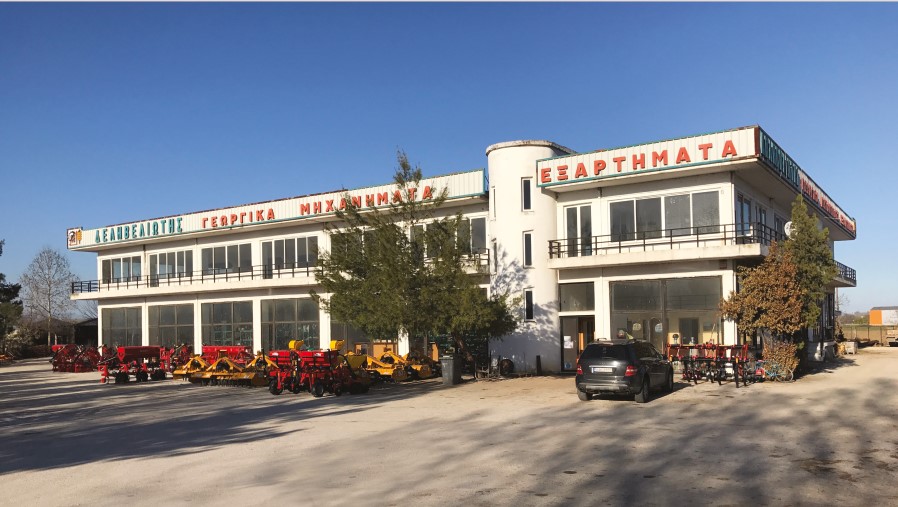 PURPOSE - VALUES
The main factor in the development of the company's activities is to be a sure and reliable solution to the needs of its customers, but also to develop and maintain relationships of trust and responsibility with its partners, responding to the ever-increasing demands of the market.
Our company manufactures all kinds of Agricultural Machines such as:
Discs Harrows

Cultivator flex 30 x 30

Cultivator - Gare

Platforms (single and overturn)

Subsoilers - Rippers

Hoeing

Fertilizer
Rotary, Mills, Plough, Sprayers, Seeding wheat machine, Linear seeding machine etc.
Our company employs a team of experienced and fully trained employees who, with their many years of experience and continuous engagement, are the most dynamic part of our company.

3rd km of Karditsa - Trikala, Karditsa
Phone: 2441028324, 2441074500, 2441041475
Mobile: 6977433631, 6979449572
Karditsa Thessalia Evros, Kastoria, Karkitas, Larissa, Thessalia, Kallithea, Kozani, Kastoria, Kastoria, Karditsa, Agricultural Machinery Equipment & Supplies, Agricultural Machinery & Serres, Veria, Macedonia, Lamia, Livadia, Thebes, Sterea Hellas, Alexandroupolis Evros, Discos, Floaters, Gary, Plows, ALPEGO, Slevotriptes, Carpets, Lubricants